Shopping Basket
Your Basket is Empty
There was an error with PayPal
Click here to try again
Thank you for your business!
You should receive an order confirmation from Paypal shortly.
Exit Shopping Basket
BBS Teaching & Learning​ Ce​nt​er​
Building teacher capacity to improve student achievement
تنمية قدرات المعلمين لتحسين أداء الطلاب
| | |
| --- | --- |
| Posted on 17 January, 2021 at 9:05 | |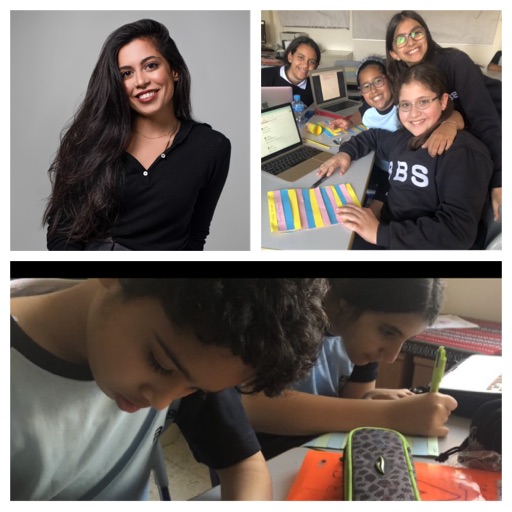 Hi! My name is Fatema Albader. I am currently a middle school English and writing teacher at Al Bayan Bilingual School. Ever since I can remember, I have loved reading books and writing. Words have always intrigued and delighted me. My earliest memory of my fondness for words was when I was about 9 years old and my English teacher uttered her first idiomatic expression to us in class. "Hold your horses! I'll be right there!" she said. Hold my horses? What horses?
What I love most about language is that language is about people. Language is everything about humanity, influencing the way we think, speak, write, and even act. People, society and interpersonal relationships are all about language; depending on the way words are used, they can make us beam with joy or completely crush us. Words hold so much power.
In my university years, I loved learning about the biological evolution of language, the way children acquire words and speech, language and gender constructions, language in advertising, poetry, education, news media, television, text messaging, music, everything!
I'm from Kuwait, and — according to my parents — I learned how to draw before I could even walk. I like to think I've carried my passion for illustrating, drawing, and painting ever since. I also found out pretty early in life that I love traveling and exploring new places as I cross them off my destination bucket list. I happen to be very competitive and love to play games with my friends in my free time. My favorite things to do are the little things I do every day: making coffee with my awesome espresso machine, watering my plants (I am a proud mother of one avocado tree, one lemon tree, and one chili pepper tree), and cozying up with a good book in bed.
A funny moment from my teaching experience that was both particularly powerful and hilarious was when I was asked to substitute for a science teacher during her maternity leave for three months. My first reaction was absolute dread. I didn't know my spleen from my kidney... how was I supposed to teach the digestive system to middle schoolers? Luckily, I had the support of our principal, an ex-AP biology teacher of more than 10 years, and the support of 75 hyped-up adolescent brains. Frankly — and I have yet to admit this — I asked students to teach me almost every day. To the kids' astonishment (and mine), I pulled through being both an English and science teacher till the end of the year. I'm genuinely thankful for the experience, because at 26, I should at least know how food travels inside my body. This experience was the perfect reminder that teaching is more than just standing up in front of a class and delivering a lesson. It's about being resourceful, asking questions, and discovering things you never thought you would.
Another moment from my teaching experience that was both terrifying and interesting (and I think I can safely say all of the staff at BBS will share my assessment on this) was the shift to online-learning. Before I knew it, I was in my first Zoom meeting with my students, as one of them showed off a painting she worked on over the weekend, a modern take on Hakusai's "Great Wave off Kanagawa." Another student showed the class her latest DIY project, a bleach-dyed tracksuit, and it was actually super cool! Mohammed reported live from the passenger seat of his driver's car ("on the way to the chalet miss!"
Oh, and Ali finally found the unmute button on his Zoom app.
As difficult as this pandemic-driven shift in mindset was, I learned to see it as a chance for us to prioritize every child in their entirety — in their art, their crafts, their hobbies, and their boredom — and the same applies for teachers. Yes, this is a difficult time for all of us, but on the bright side, we finally have the time to read, play, create, and rest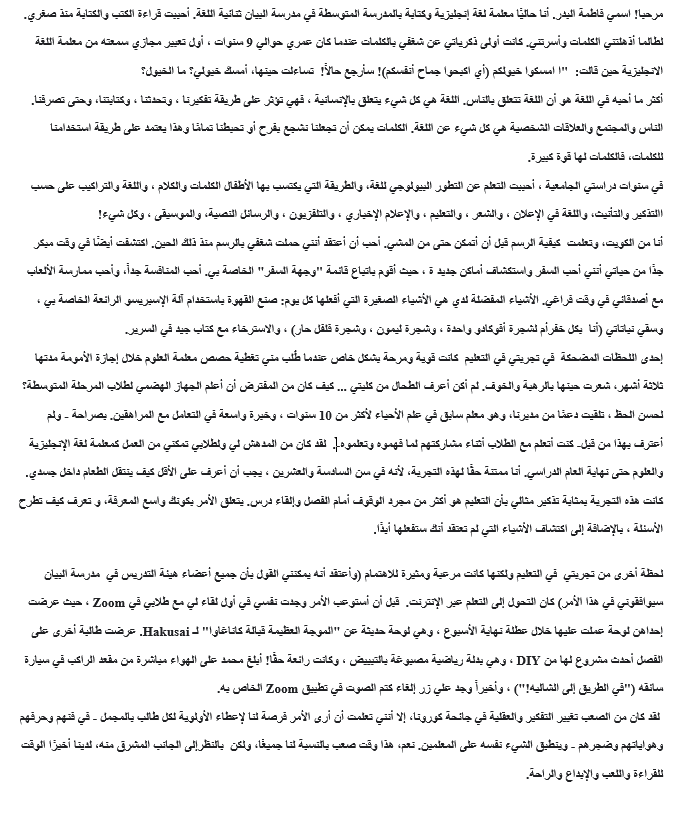 Categories: Instruction, Community Building, Content
/