Shopping Basket
Your Basket is Empty
There was an error with PayPal
Click here to try again
Thank you for your business!
You should receive an order confirmation from Paypal shortly.
Exit Shopping Basket
BBS Teaching & Learning​ Ce​nt​er​
Building teacher capacity to improve student achievement
تنمية قدرات المعلمين لتحسين أداء الطلاب
| | |
| --- | --- |
| Posted on 5 December, 2016 at 5:40 | |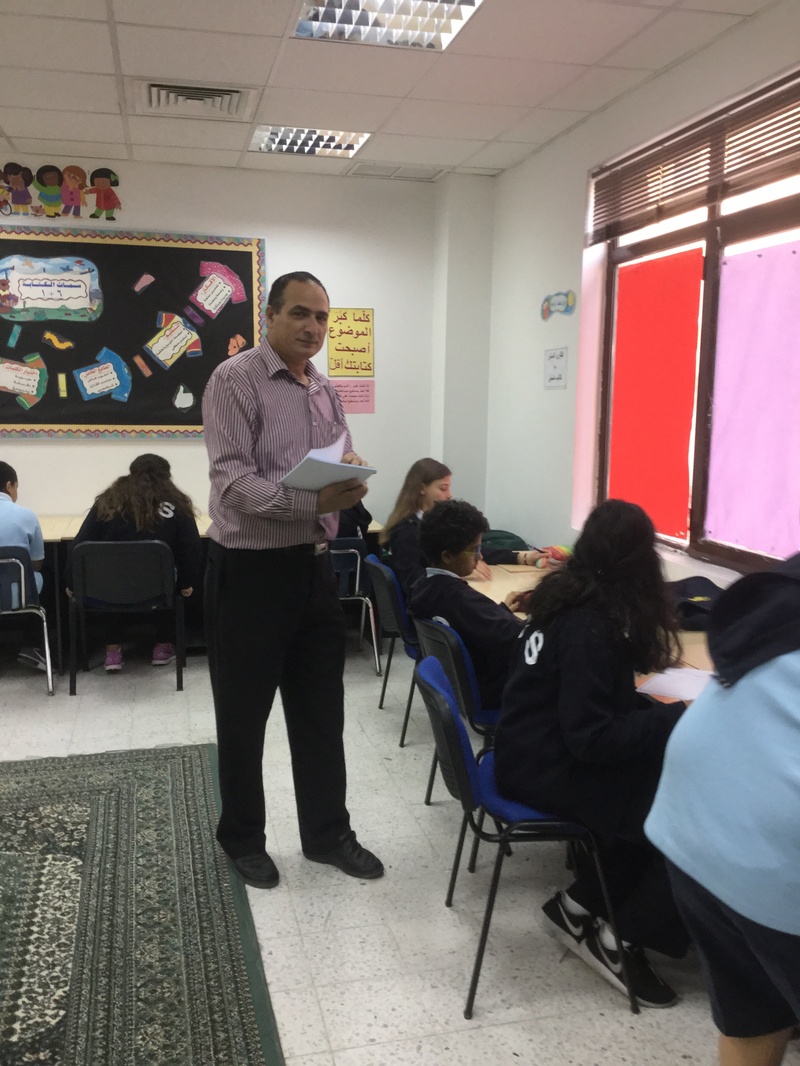 Tell us a bit about your background:
Hamza Abdul Rahim Deeb from Syria. I hold an MA in Arabic language and literature, and a Bachelor of Arts in English. I am a father of four children. I've have been teaching for thirty years. I taught Arabic, English, Islamic Studies, and physical education. I spent two years teaching the Arabic language at the Faculty of Science at Homs university before coming to Kuwait. I also worked as AFL teacher; teaching Arabic language to non-native speakers, as well as in translation. I published several research critiques in a number of periodicals. I've been working in BBS for fifteen years. I train football teams in school because football is my hobby and passion. I was a well-known football player in one of the most popular Syrian clubs, and also played for the national team, but I had to quit because of a strong injury at the age of twenty-three. Then, I headed to my other passion - education. I believe that teaching is a mission. Also I love to travel and learn about other people, their cultures, and civilizations.
What teaching and learning goal are you most excited to achieve by the end of this school year?
My first goal for this academic year is to focus on feature (ideas), how to collect the details of each topic, and how to organize them while writing.  How I plan to achieve this goal: Students know the meaning of good ideas, and how it is organized.
- Study various texts from which students can distinguish good ideas from others.
- Writing topics contain many details concerning the idea at hand for writing and discuss them with the rest of the students.
My second goal for this academic year is to have all students write or type key topics on (Google Drive).  How I plan to achieve this goal: training students to login to their Google Drive account through their school e-mail account.
- Writing required topics and to follow up with the student to redirect him/her during the writing process.
- Printing a copy of what has been typed on Google Drive to be corrected and given back to the student to make the required adjustments.
Do you have any inspirational words and/or specific sites, organizations, strategies, or links that you'd like to share with other teachers?
Sayings which always remain in my memory:
• Failure ... is just a temporary change in direction to take you back to your next success.
• If you are not willing to learn, no one can help you, and if you are determined to learn no one can stop you.
• There is no elevator to success ...... you have to use the stairs.
• If you run into a wall while running, don't turn around and give up, but think of how you can climb.
• If you failed to achieve your dreams, change your manners not your principles, trees change their leaves not their roots.
• in order to achieve success, you must be organized. This simply means: to choose what you should do, not what you love to do.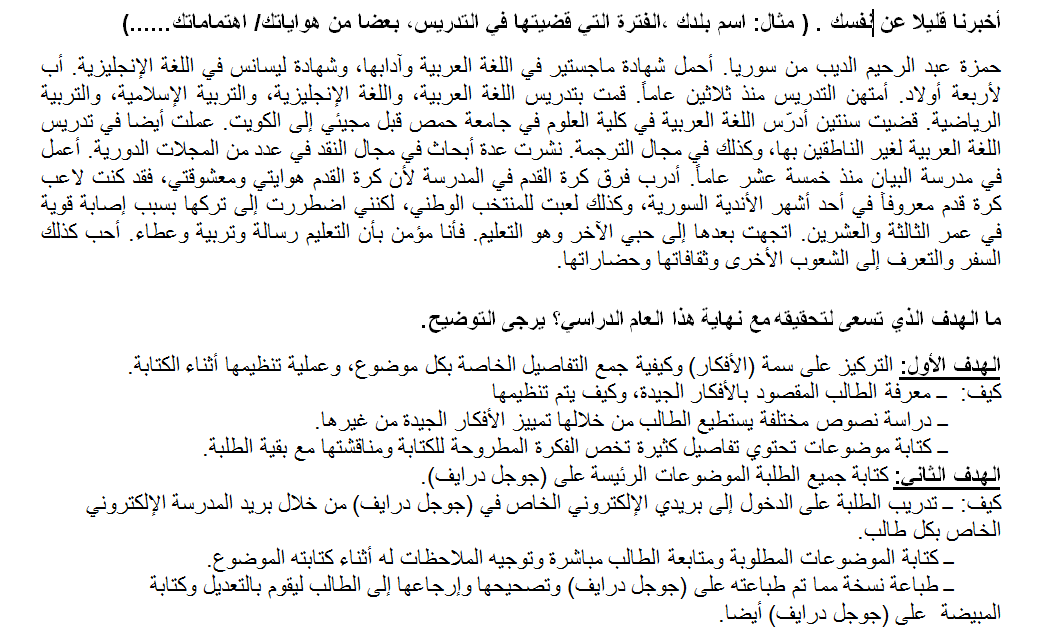 Categories: None
/