Shopping Basket
Your Basket is Empty
There was an error with PayPal
Click here to try again
Thank you for your business!
You should receive an order confirmation from Paypal shortly.
Exit Shopping Basket
BBS Teaching & Learning​ Ce​nt​er​
Building teacher capacity to improve student achievement
تنمية قدرات المعلمين لتحسين أداء الطلاب
| | |
| --- | --- |
| Posted on 19 May, 2016 at 3:35 | |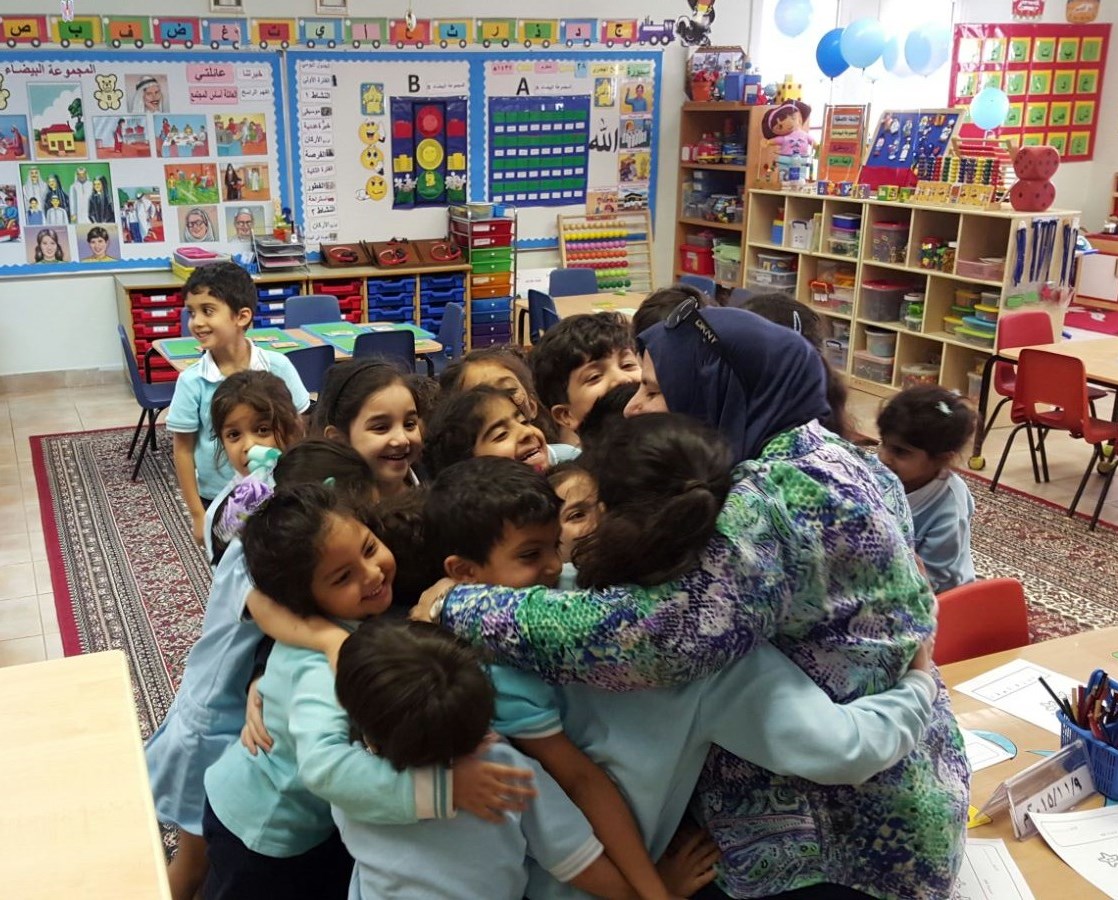 Tell us a bit about your background:
My name is Nimah Hattab, I'm married to Salem Hattab and I'm a mother to two young men and three young ladies. I achieved my diploma in preschool teaching, while receiving 95% in practical education. I took different training courses in relation to children with learning difficulties. I love my job so much that it has become my second family and home. I love the students and teaching them. I believe that I was born with certain attributes such as patience which allow me be a teacher, the career that I was most keen on pursuing . In my job, I adapt to rapid changes comfortably. I have the talent of writing songs and stories for children. I enjoy cooking and Friday lunch in particular, where my family and I get to gather and spend quality time. I like being organized and committed to completing my tasks. I try see people in a positive light and allow them to be the best that they can be. I enjoy working with passionate, tolerant and forgiving people.
Explain one new approach to teaching and learning that you have undertaken (or are currently undertaking) this academic year:
I use different strategies in class. The objective of one of them is to engage all the students in classroom activities and discussions. I group the students into a couple of groups by labeling them. The first group participates in the indicator, and the second group explains its purpose. The third and the fourth group do some activities to reinforce the indicator. Since the classes are pretty small, the teacher directs the last two groups where to start moving to keep them safe. The second strategy is to practice writing without erasing. The teacher numbers the students' writing and when they master the skill the teacher asks them to find the mistakes they did before and find the progress they made. The third strategy is using songs to reinforce writing and reading skills.
A funny and a touching moment is about one of my students who is now a senior, we were talking in class about prophet Mousa and the journey of "Israa and Miraj", and during that month the topic I was teaching was fruits and vegetables, and I asked the students if they could remember the prophet's name, who was on the fifth sky, one of the students answered eagerly "Prophet Kosa".
I also remember that there was a famous Turkish show titled " Noor and Muhannad" and every one was watching it. I asked the students what is then name of our prophet? and one of the students answered with "Muhannad".
What teaching and learning goal are you most excited to achieve by the end of this school year?
I will gather and organize all the tribes resources / activities to plan how it will be implemented next year.
Teach your children to be brave as the lions teach their cubs.
Do you have any inspirational words and/or specific sites, organizations, strategies, or links that you'd like to share with other teachers?
Great people create chances and the successful ones use them , the average ones afraid from them , and the losers make fun of them.
Admit to your mistake if you have done one and accept others mistakes.
Some useful sites: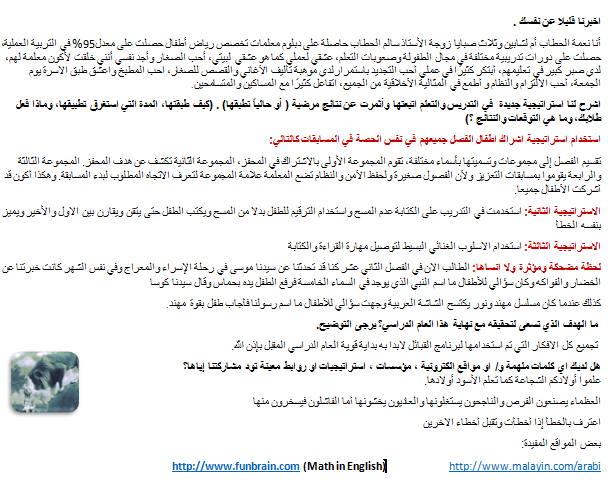 Categories: Community Building, Instruction, Assessment
/